Commercial Air Duct Cleaning
At our company, we are experts in commercial air duct cleaning. We understand that the air quality in your commercial building is crucial for the health and productivity of your employees and customers. That's why we use the latest techniques and equipment to provide thorough and efficient commercial air duct cleaning services for companies of all sizes. Our team of professional commercial air duct cleaners are highly trained and experienced, and are dedicated to providing you with top-quality service. Whether you need a one-time cleaning or a regular maintenance plan, we have the solution to meet your needs. Trust us, one of the leading commercial air duct cleaning companies, to keep your building's air ducts clean and clear.
Commercial Air Duct Cleaning in taxes and arizona
At Air Duct Solution, we understand the importance of maintaining a clean and efficient HVAC system in commercial buildings. That's why we offer commercial air duct cleaning services throughout Texas and Arizona. Our skilled technicians use state-of-the-art equipment and techniques to remove dust, debris, and other contaminants from your air ducts, helping to improve the efficiency and effectiveness of your heating and cooling system.

Our commercial air duct cleaning services are available in Houston, Dallas, Austin, and San Antonio. We have the experience and the knowledge to handle all types of commercial properties including offices, hotels, hospitals, and more. Our team of experts will work closely with you to understand your specific needs and tailor our services to meet them.

Don't let dirty air ducts negatively impact the indoor air quality and efficiency of your commercial building. Contact us today to schedule your commercial air duct cleaning in  San Antonio, Dallas, Austin, or Houston. We provide a detailed report of the cleaning process, including before and after photos of your ducts. With our commercial air duct cleaning services, you can breathe easy knowing that the air inside your commercial building is clean, fresh and safe for your employees, customers, and visitors.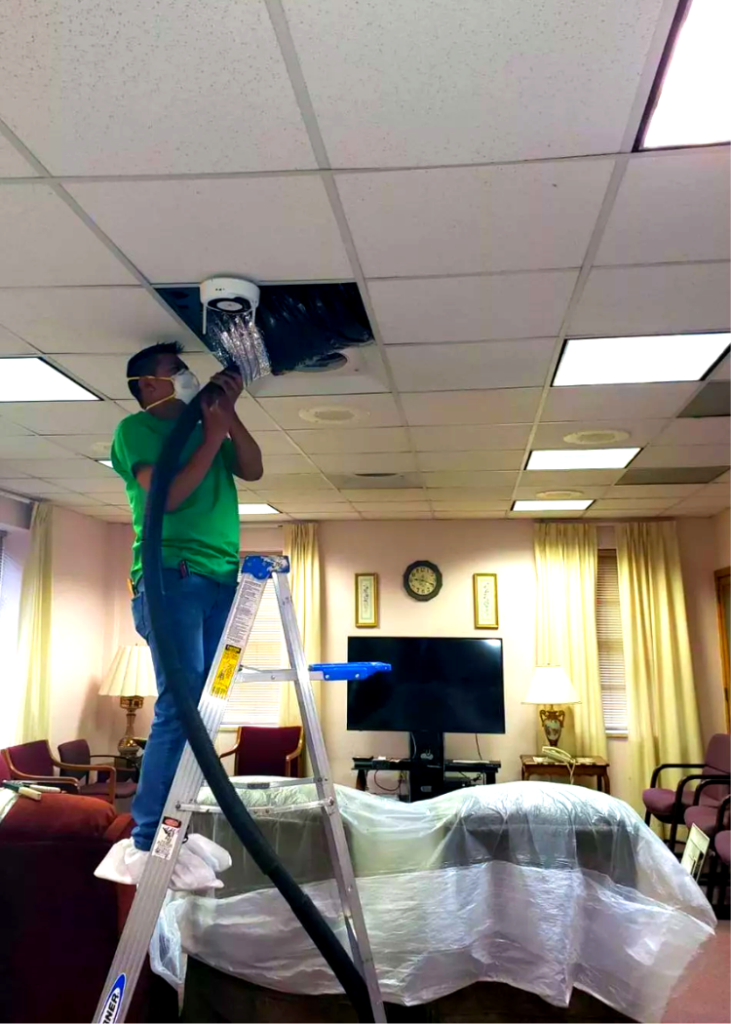 Commercial Air Duct Cleaning services
In view of what we find amid the assessment of your air ducts, we can prescribe the best repair arrangement. Our specialists are prepared to deal with any commercial air duct issue from minor to major acclimations to finish establishment of new ventilation work.
Aura Commercial Air Duct Cleaning is enthusiastic about acquiring the trust of its customers from quality service. Our business and protection industry clients receive a consistent growing rundown of significant worth driven cleaning and rebuilding administrations.
Professional commercial air duct cleaning in Houston is more than essential to have a safe, clean environment. It is more than often looked over by the common eye.
It is recommended to clean the air ducts once a year or at least once in 18 months. When you maintain your air ducts regularly, there is almost no chance to have mold or other bacteria in the air ducts since it being prevented by the cleaning.
Our skilled technicians can handle:
Here, at Houston Commercial Air Duct Cleaning, we will provide you the most professional service by our well trained technicians. We guarantee that you will receive more than the most efficient service, a more reliable service that will justify the price. Don't think twice, give us a call today at (832) 403-3043 to set up an appointment.
at Air Duct Cleaning Services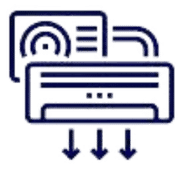 Air Duct Cleaning
Chimney Cleaning
Mold Remediation
Attic Insulation

Water Damage Restoration
Commercial Air Duct Cleaning